Under the sea and on the big screen – "Finding Dory" review
More by Libby Sullivan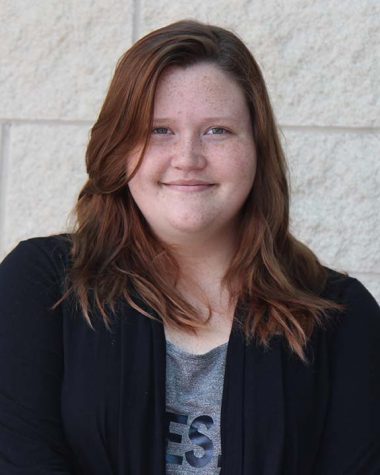 More stories from Libby Sullivan
To no surprise Disney has once again created an original, fun, captivating film. "Finding Dory" reintroduced fans of "Finding Nemo" to the fun world under the sea and presented a whole new set of creatures to love. With "Finding Nemo" reaching the end of its lifespan, the timing of "Finding Dory"'s arrival was nothing less than perfect.
The movie picked up pretty quickly – with Dory remembering some details about her parents and wanting to reunite with them. From there, another adventure similar to "Finding Nemo" begins, except this time Nemo and Marlin must venture out to find Dory.
Aside from the movie simply being family friendly and flat-out adorable, some other aspects of the film came to my attention. For one, I never realized how little everyone knew about Dory in "Finding Nemo." She just sort of appeared, but nonetheless found her way into our hearts. This movie added more depth to an already loved character which only made her more … "human," for lack of a better word. "Finding Dory" gave people a chance to see where Dory came from, how she found Marlin, and how she became the fish we all came to love in "Finding Nemo."
Along with the new look into Dory's life, everyone had the chance to actually meet Nemo. For a fish with a whole movie named after him, no one really knew him that well. All anyone saw of Nemo in "Finding Nemo" was the scared little fish that just wanted to return to the ocean. "Finding Dory" not only gave us a closer look into Nemo's attitude and character, it showed us that teenage angst occurs under the sea as well.
In the end, Disney's introduction of tons of new, fun characters was what really made the movie for me. Disney took full advantage of both land and sea creatures, and somehow managed to give each group of animals a different personality. Setting the whole movie in a sea creature rehabilitation center gave Disney the perfect chance to go wild with what kinds of animals they used, and they did not hold back.
If anyone does not have "Finding Dory" on their movies to see list, add it right now. Even if a person did not particularly like "Finding Nemo," or if they think this film will just end up a boring sequel, get rid of those thoughts. "Finding Dory" is a movie on its own, and in my humble opinion, it trumps "Finding Nemo" by a long shot.
Leave a Comment