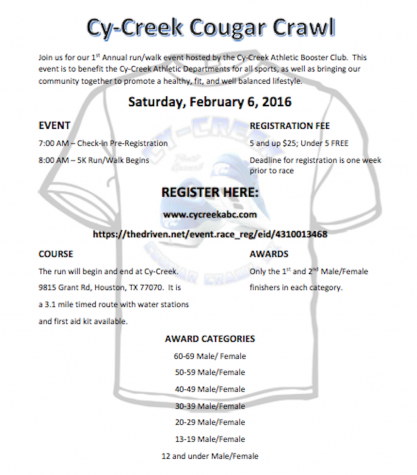 Story by: Chloe Trejo, Co-Editor-in-Chief

February 2, 2016
In order to raise funds for the athletic department, the Cy Creek Athletic Booster Club (CCABC) will introduce a new event at the annual spring Cougar Day on February 6 from 8 a.m. to 4 p.m. This event, dubbed the Cougar Crawl, offers a 5k run as an alternative way to raise money. In furtherance...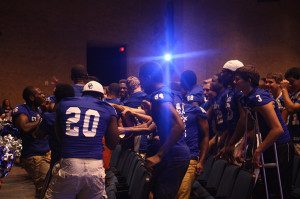 Story by: Rebekah Kish, News Editor

October 9, 2013
Coaches showed off Fall athlete's everyday hard work and dedication at Cougar Day on Aug. 24 in the auditorium.     Varsity running back coach Ryan Tatum said he likes getting the opportunity to hang out with parents and community members outside of school setting. "Cougar Day brings us tog...