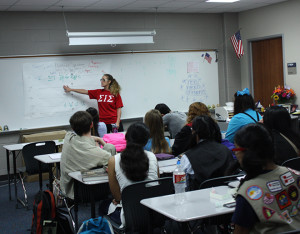 Story by: Adolfo Munoz, Reporter

December 2, 2013
With every day that passes, government teachers help seniors realize their voices can make a difference, one student suggestion at a time. Through the use of a class assignment, government students gain the ability to affect their classroom environment for the better. While the semester continues, they p...
Story by: Adolfo Munoz, Reporter

October 17, 2013
The graduation plan that outlined the content of schedules will, for the most part, not affect future students, but for the current student body it seems like a case of too little, too late. Packaged within House Bill 5 and coupled with a change from 15 to five STARR tests required for graduation, stud...