Cy Creek has a new administrator whose ideals are the driving force in his interactions with students and teachers alike. "Inspire" means so much more than its definition when Cy Creek's new principal, Martin Drayton, uses it to describe his expectations for his new position.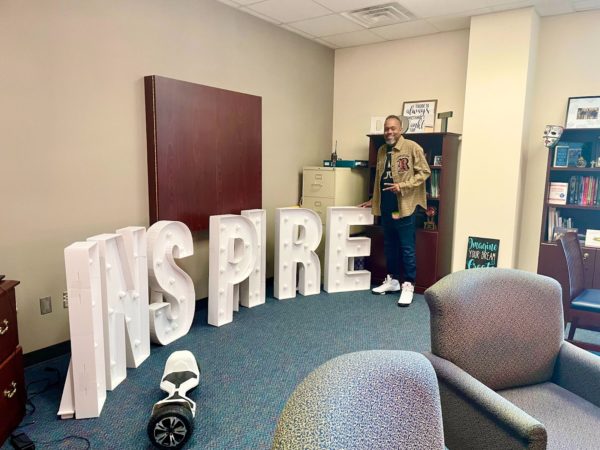 "I'm super excited, super terrified, and super nauseous," Drayton said.
Leading more than 3,000 students and hundreds of staff members is no easy feat, but Drayton tackles this challenge with an "aggressively optimistic" point of view.
When asked how these few weeks had compared to his expectations, Drayton gave a wry chuckle.
"I would not say it's been easy, but it's been phenomenal."
Drayton is an Eagle Scout with 24 years of experience in education underneath his belt, but he is not all about convention. Students will regularly see Drayton rolling around on his hover board, meeting his students with his tattoos out.
Drayton began his education journey working at a charter school as a Social Studies teacher while pursuing a graduate degree in education. His career has spanned Fort Bend Independent School District, Van Vleck Independent School District, and Royal Independent School District.
Drayton began in Cypress-Fairbanks Independent School District at Cypress Ridge High School, where he spent a total of 13 years; Drayton served four of those years as Director of Instruction. Then, Drayton became Principal for Cooke Middle School, and under his leadership, the campus earned the highest honor given to a school even while he faced the challenge of COVID-19.
"Do I see greatness in my kids [students]? I do," Drayton said.
His journey as an educator did not end at Cook, as Cy Creek has a new Cougar to welcome. Creek's new Principal is motivated by the success of students.
"They're [students] hungry in the sense they want to level up," Drayton said.
While Drayton is still learning all the traditions that accompany the Cy Creek Cougars, his eagerness to understand is reflected in his attitude, as noticed by his coworkers and community members.
Assistant Principal Frank Fraley said, "The start was smoother and the kids were better behaved, embracing the change. He's got this down-to-earth approach."
Drayton replaced Vicki Snokhous, who retired after serving as Cy Creek's principal for eight years, capping a career in education spanning 39 years.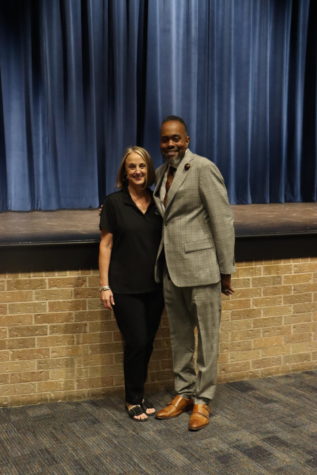 "Their [Snokhous and Drayton's] styles are different, but they both have the same vision and they want the world to see it," Fraley said.
Fraley also points out his excitement to work with a Black principal for the first time in his 20-year career in education.
"I am excited for the next couple years; we haven't seen Mr. Drayton in his true form yet," Fraley said.
Story continues below advertisement