Driving Into a Good Movie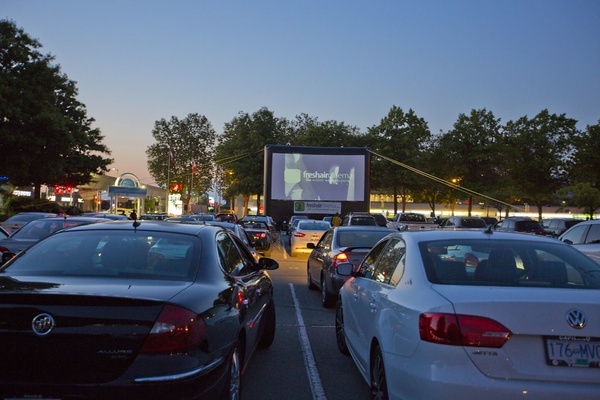 Due to the daily increasing number of COVID-19 cases, many forms of once enjoyed entertainment have been restricted or inaccessible. In particular, movie theatres have faced an extreme drop in sales with the introduction of new protocols such as social distancing and non-essential businesses being closed. However, a not so new form of movie watching has become popular in spite of safety regulations.
Located just a few minutes West of Tomball, The Showboat Drive-in ranks highest in popular drive-in theatres in the Houston area. Movies ranging from classics to award winning features are shown Monday through Friday providing fun for the whole family. Many students at Cypress Creek have taken advantage of this opportunity and have attended the theatre with friends and family.
Haylie Graham (11), says she enjoys the nostalgic vibe of drive-in theatres and their ability to spend quality time with others while also enjoying a great film.
"The feel of the theatre itself gives off super retro vibes and definitely is like the feeling of going back in time to the 60s," said Graham. "Being able to spend time at the theatre with my friends while enjoying a movie was a super fun experience."
Duyen Nguyen (12), believes nothing quite compares to the feeling of spending time with friends while watching a movie. "There's nothing really comparable to watching a movie while laying in a bed of a truck full of pillows and blankets under the night sky," said Nguyen
With the approach of fall, colder weather and holiday themed movies are sure to make the drive-in theatre experience even better. To check out information about The Showboat Drive-in, click here.
View Comments (1)