The Cougars' Sweet Gesture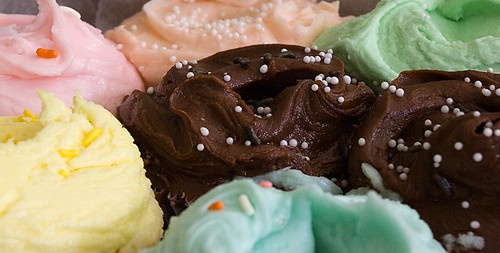 With the devastating impact COVID-19 has had on small businesses, many local businesses near Cypress Creek have suffered major financial losses due to not having usual customers around to make revenue. 
This problem has caused many mom-and-pop shops to close down or barely make the margin on rent. In particular, a local Harris County business found themselves in dire need, and her regular customers called out to the community for help.
Around late August, an online post shared on Facebook started spreading across all social media platforms, calling for locals to visit the Cakes N' Mor establishment located off of Grant Rd.  in hopes of helping the owner, Tammy Truong. After the post went viral, many Cypress Creek students noticed the bakery in need was the one that they visited frequently after extra curricular activities. 
Knowing this, students grabbed their wallets, and headed off with friends and family to get themselves some delicious sweets. Amazingly, at one point Cakes N' Mor had a line that went out the building and a wait time of an hour.
Niece of Tammy Troung, Elaine Troung said, "I've never seen it like that before."
This helped Cakes N' Mor tremendously, making them enough money to pay back their late bills and still have enough money for the future months to come. 
Troung and her niece shared their gratitude for the students' support. 
"We definitely want to thank the community just for getting the word out there, like just one share did so many things for my aunt, [and] for the bakery," said Troung. "I know she works really hard everyday, so seeing people line up to support her was a really cool experience for everyone in the family." 
Students themselves felt pleased to be able to help out the community, while still enjoying a tasty treat. 
Brandon Kramr (11), shared that he and his friends wanted to take part in the community effort.
 "On the first day of school, I went with some of my friends, because we haven't seen each other since quarantine, so it was just like, 'We'll just go there and hangout, get some cupcakes'," said Kramr.
Along with Kramr, fellow classmate, Carlin Denney (11) expressed he felt the need to support the business. 
"I love Cakes N' Mor, they have the best sweets and treats in the Cypress Creek area," said Carlin. 
The Cypress Creek cougars truly displayed that famous CFISD spirit by supporting and uplifting their community, all while enjoying tasty treats. Please think about supporting Cakes N' Mor so that future Cougars get to enjoy them too.
Visit their website here to place an order and see their full selection of sweets.
View Comments (2)