Cougars for Christ introduces opportunity for new members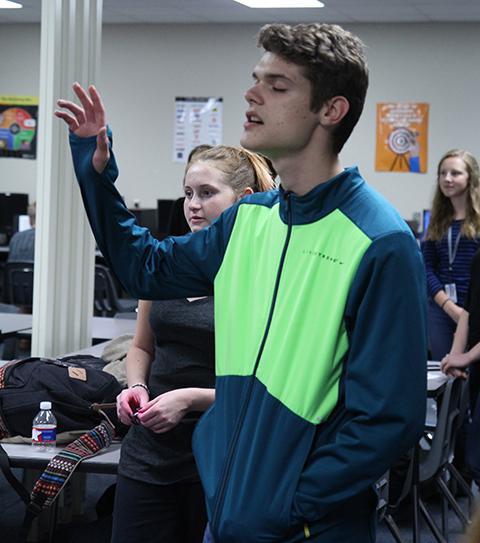 Aiming to create opportunities for students who cannot attend the Friday morning meetings but would like to participate in the club, Cougars for Christ hosted a new event on October 21st.
Referred to as "the Gathering," this time for worship, fellowship and games takes place every third Wednesday of the month.
These afternoon meetings provide fellowship and worship experiences for students looking for people to relate experiences in their spiritual life. Juniors and co-presidents Sarah Halpin and Grace Braun said they realized a lot of people seek fellowship but don't have it at their church.
"The Gathering is an event where we can grow closer to God and show others what God is truly about, and [where we are] able to show those who don't know him," Halpin said.
The club encourages students to participate in activities regardless of whether or not they know anyone in the club. Braun explained the meetings take place for students to come and have fun.
"[We just wanted to] start something where we can have more people come, then feel welcome instead of being afraid," Braun said.
Halpin said she aims to show as many people as possible in Creek and the community God's mercy and love for them.
"We hope that we can really change the people around us and change for the better a little bit every day for God," Halpin said.