Senior Silvies last show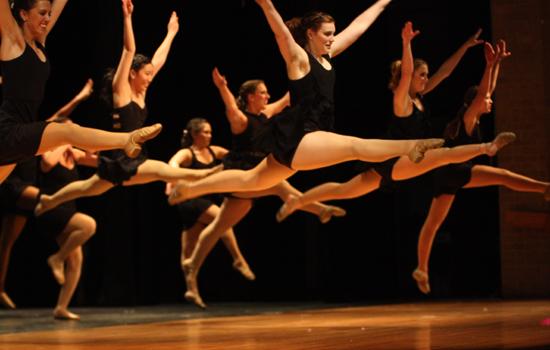 The velvet blue curtains open and seniors dance together for the last time.
Encore gave the Silvies an opportunity to showcase their talent to friends and family.
"It was definitely bittersweet," senior Col. Rachel Lesikar said. "It's difficult to say goodbye to something you have spent your entire high school career dedicated to."
She said she has learned so much through Silvies and will miss all of her teammates.
"Getting to perform with the seniors one last time, it was sad because I've become really good friends with them and not having them on the team next year is unimaginable," junior Brittany Fowlkes said.
The seniors did a partner dance with their fathers to the song "It Won't be Like This For Long." Freshman Amanda Jimenez said watching the seniors dance with their dads and the finale was emotional.
"I wasn't necessarily on the team with them, but I knew some of them and they will be missed so much next year," Jimenez said.
Senior Laynie Hardisty said the last two shows were equally special for her.
"Being on the officer line and having had multiple years on the team made my relationships with my teammates stronger and getting to dance with them at the end of the year made the Encores very memorable," she said.
Senior Allison Galle said since this was her last year as a Silvie, she wanted to be in as many dances as possible.
"I picked to be in both of the group dances," Galle said. "I was chosen for Colonel Co and Creek Elite, and then all of the team dances and finale."
Lesikar said the finale dance was very special to her.
"That specific dance [the finale] has been the exact same since Silvies first started Encore and it is truly humbling to be able to take part in such an important Silvie tradition," Lesikar said. "It's the perfect way to end the year and celebrate our successes as a team."
Leave a Comment