No Shave November: FINAL ROUND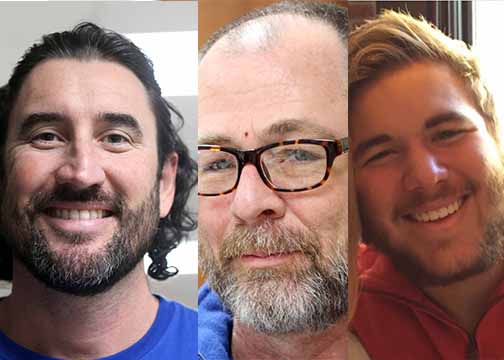 December 4, 2015|579 Views
What's with the beards?
During the month of November, some men choose to forgo basic hygiene with the classic excuse, "'it's No Shave November.'" However, No Shave November is actually a web-based nonprofit organization which raises money for cancer awareness and research by having participants donate the money they would typically spend on shaving and grooming, and embracing their hair, which many cancer patients lose.
Starting in 2009, No Shave November began as a tradition by the Hill family in Chicago after their father, Matthew Hill, passed away from colon cancer in 2007. In 2015, the organization boasts approximately 1,070 participants and more than a million dollars raised.
Three teachers and three students donated their face space for the cause, and we want to see whose beard you think personifies No Shave November. Round 1 of voting begins NOW…
Coach Mueller vs. Mr. Heap vs. Jake Straker
Coach Mueller vs. Mr. Heap vs. Jake Straker
Coach Mueller (79%, 219 Votes)
Mr. Heap (11%, 31 Votes)
Jake Straker (10%, 27 Votes)
Total Voters: 277

Loading ...