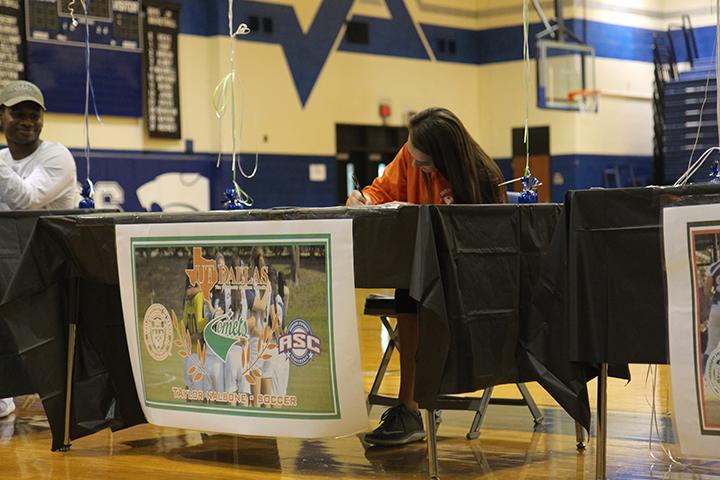 Photo by: Abby Akard
Taylor Nalbone
Senior Taylor Nalbone committed to play soccer at the University of Texas at Dallas.
How long have you been playing soccer?
Since I was 5.
How does it feel to be committed?
It's like a huge weight off of my shoulders because I know what school I get to go and that I get to play college soccer.
What's your favorite part about playing soccer?
I like the team aspect because you get so close to the people you're playing and it's like a big family.