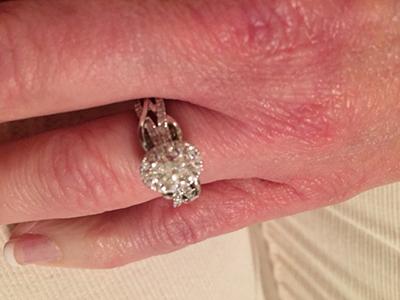 Sharon Paul
Wedding bells will chime soon for choir director Sharon Paul, whose fiancé Charles proposed to her at her house on Jan. 2.
"It was very sweet. He proposed, down on one knee, asked me to be his wife, and immediately hugged me," Paul said. "I felt the feelings of warmth that caring about another person gives you, and then followed 'yes.'"
Though many teachers worry about changing their name, Paul said that she does not.
"I'm fine with it," she said. "Going from a Ms. To Mrs. isn't really a big change, since students may call you either."
Paul said that students have reacted very enthusiastically to her engagement.
"My choir officers were the first to notice I had a ring," she said. "They screamed with joy and congratulated me, and several did a happy dance. They were absolutely adorable and it was a very precious moment … I adore my students. They are truly wonderful."