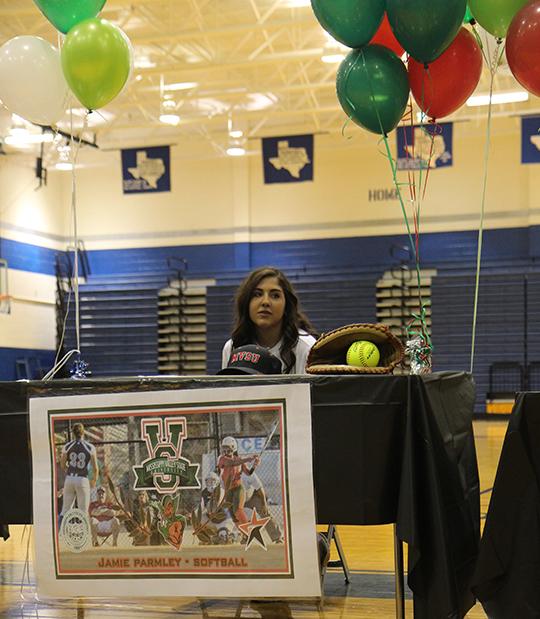 Photo by: Abby Akard
Jamie Parmley
Senior Jamie Parmley committed to play softball at Mississippi Valley State University.
How long have you been playing softball?
Since I was 5.
How does it feel to be committed?
It feels like a big relief that all my work has paid off.
What's your favorite part about playing softball?
The feeling you get when you're on the field with all your teammates. Just playing the game you love.