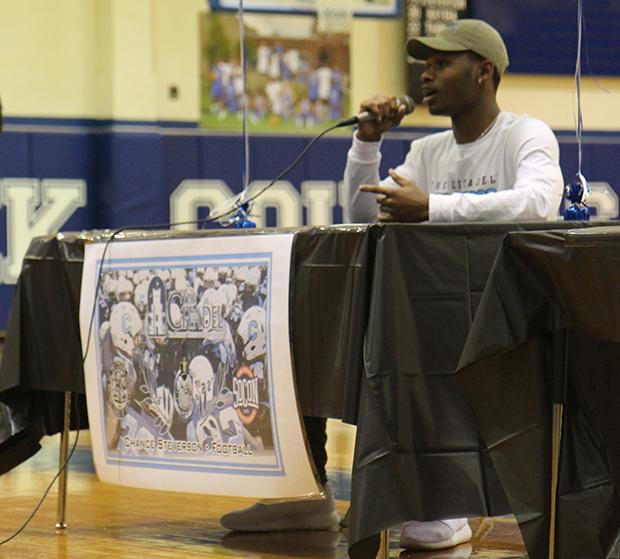 Photo by: Abby Akard
Chance Steverson
Senior Chance Steverson committed to play football at the Citadel.
How long have you been playing football?
Since I was six years old, so about 12 years.
How does it feel to be committed?
It feels great because this is what you work for and this is the ultimate goal for a scholarship to be paid for by the school. It feels great to know where I'm going to college and not having to worry about it.
What's your favorite part about playing football?
My favorite part of playing football is the team, the teammates and the people you meet are going to be the relationships you have for a long time. You see these people a lot longer than you see everybody else.