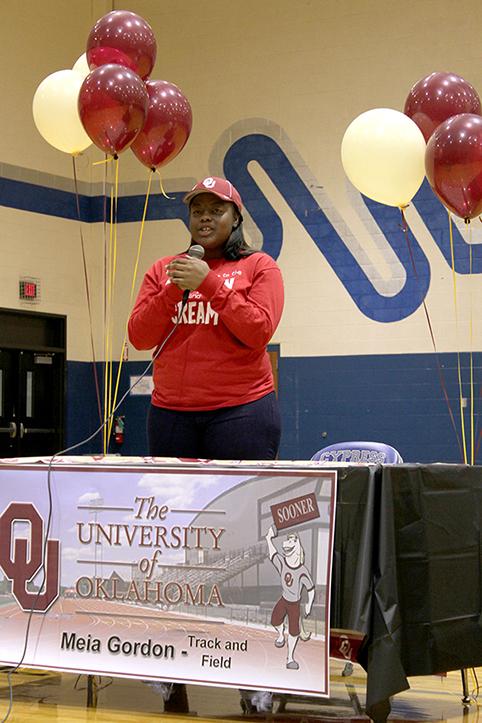 Photo by: Holly Hearn
Meia Gordon
Committed to the University of Oklahoma.
1.What sport do you play?
I do track and field, and I do shot put and discus.
2.How long have you been playing?
Since seventh, so about six years.
3.How does it feel being committed to a college?
It feels great. This is my dream and I finally get to accomplish my dream and take my talents to the next level.