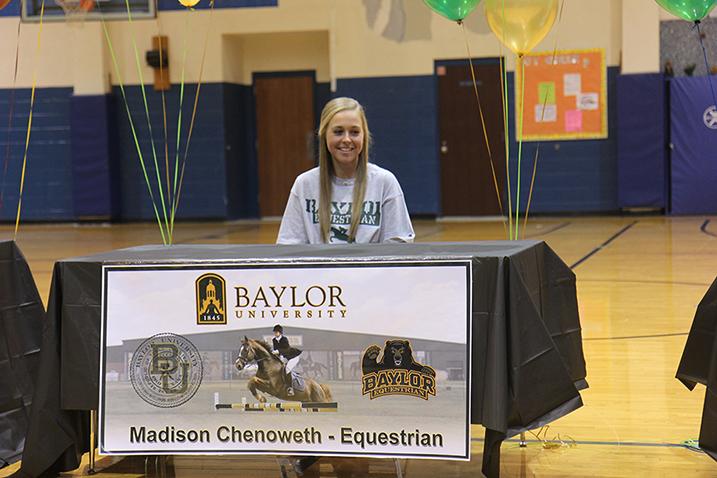 Photo by: vjs
Maddie Chenoweth
Committed to Baylor University.
1.What sport do you play?
Equestrian.
2.How long have you been playing?
I've been doing it since fourth grade.
3.How does it feel being committed to a college?
It feels really good and I'm really excited. I never thought I could play like a school sport and it's really awesome.