Bump, set, spike her way into MVP
December 11, 2014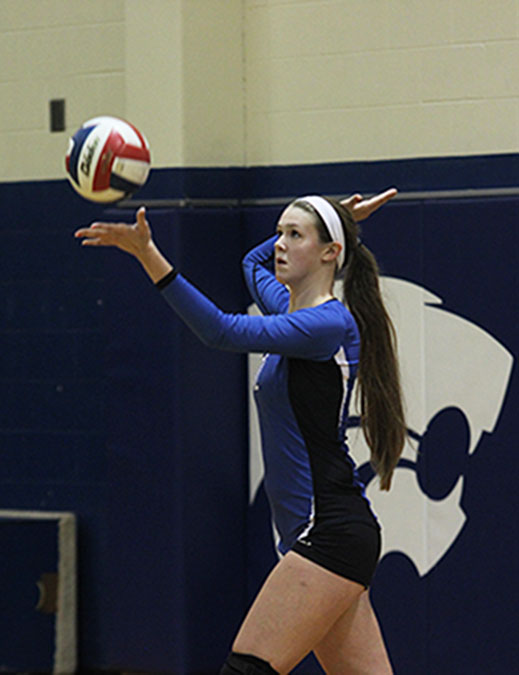 Photo by: src
The 2014 varsity volleyball team celebrated the end of the season with an awards banquet at Swanny's Grill.
Senior and right side-hitter Kelli Muhl received the Most Valuable Player award for her efforts during the season.
"There are so many girls on the team that it could've gone to, so I didn't think about it being me," Muhl said. "Knowing that my team felt that strongly about me and they wanted to give me this award was awesome."
Muhl appreciated the support she received from her coaches and teammates.
"They all told me congratulations and that I worked hard for it," Muhl said. "They were all really supportive, but volleyball isn't an individual sport, so I couldn't have done it without any of them."
Muhl received the MVP award at the final volleyball banquet of her high school career.
"It meant so much to me because senior year, I wanted it to be the best year possible," Muhl said. "Even though we didn't have the best record ever, getting the MVP award really made it special."