Truth time
All the questions you never asked, we asked
March 17, 2015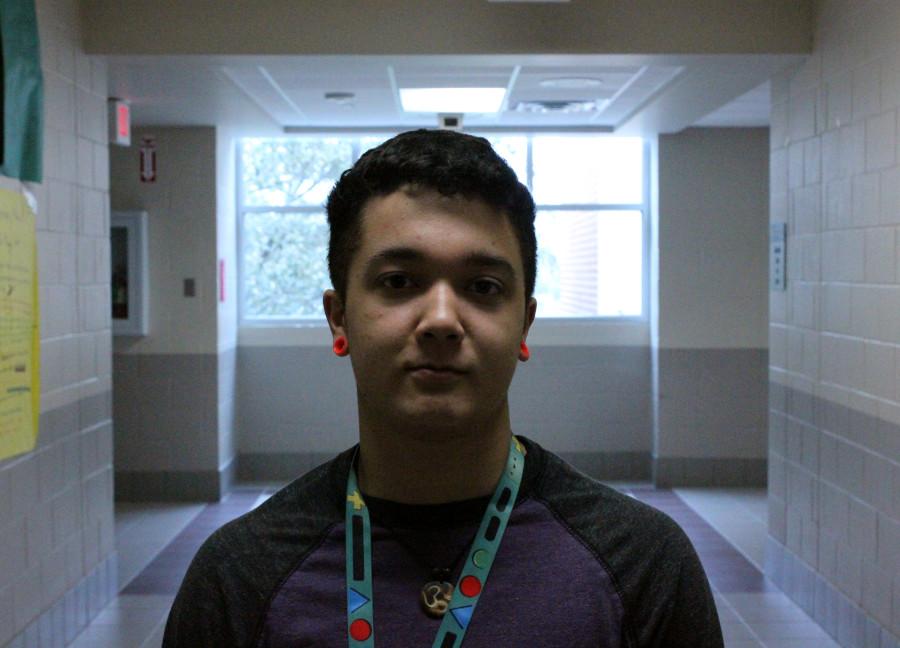 Photo by: rebekah
Sophomore Aaron Brown is transgender, or someone whose gender identity does not match the gender they were assigned at birth. He wants to educate cisgender students, people whose gender identity matches the one assigned at birth, on what it means to be transgender.
What is transgender?
Being transgender is being stuck in the wrong body, waking up everyday, seeing yourself in the wrong body, having some people tell you 'oh you were born this way, you should be this way.' Being transgender is ultimately finding who you are, and you should live how you want to and no one should stop you, your parents, friends, family. No one should stop you from happiness.
What are some things that cisgender people should not say to transgender people?
They usually say things like 'oh you're born this so I'm gonna call you that'. You should be listening to what I prefer, it's just like with people and names if they prefer to be called something, why does my gender bother you so much, they're just really mean about it sometimes.
Worst fears about being transgender?
Not passing as a male and that somehow it will affect my job, and of course friends, I don't want to lose any friends just because of my gender.
Favorite thing about being transgender?
Seeing the progress and honestly I do like when people ask questions, not the rude people, but when people are actually interested. I like educating people about it, but I only know most things about female to male and then when people ask about some other LGBT thing, I don't know.
How should cisgender people avoid offending transgender people?
If you see someone that is trying to be something else, like a guy dressing feminine or a girl dressing a bit more masculine, I think you should go up and talk to them first. There's always that one safe pronoun, saying 'they', and once you talk to them a little bit you can ask them. For me personally I don't mind if people ask because I think it's really nice. Just don't assume, you should ask.
What do you want people to understand?
Just because I identify as a male doesn't mean that I'm straight. Those are two different things (gender and orientation). Sex, gender and sexuality are different things. Don't treat us different, we're just like you. We're people, don't feel weird about talking to us. We're just going to be cool like anyone else. Obviously we all don't act the same. Sex and gender are two different things.