Senior and Silvie
January 30, 2015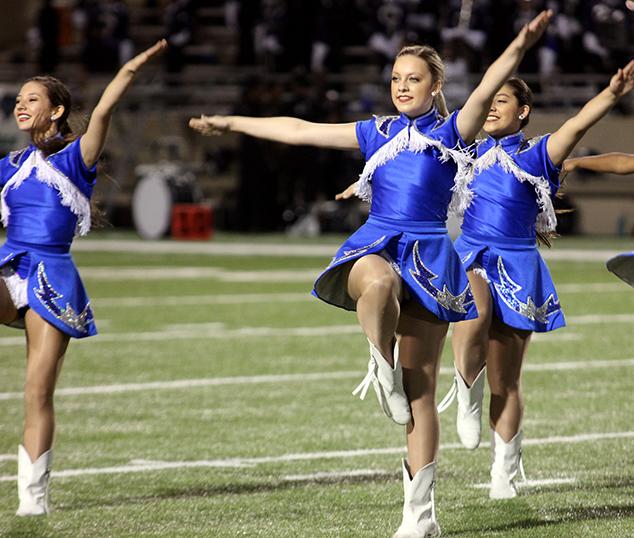 Photo by: Colin Morris
Currently in her third year on Silvies and fourth consecutive year in the dance program, senior Taylor Baer looks back on her Silvie career.
What do you think was the turning point of your Silvie career?
"Probably Encore last year because we realized all the seniors were leaving and we realized we had to take over the team."
Were you nervous about it?
"Yeah it was kind of scary being the ones to rule the team.
Do you think you're doing a good job with leading the team this year?
"I think so, I've tried to set a good example for the underclassmen."
What do you wish, as a senior this year, to leave behind in a legacy?
"I want people to remember what I did for the team."
What is Silvies to you?
"It's just a big sisterhood. They're my friends and my sisters and we all get along. It's a place to go if I ever need something."