Cheaper by the octet
January 21, 2015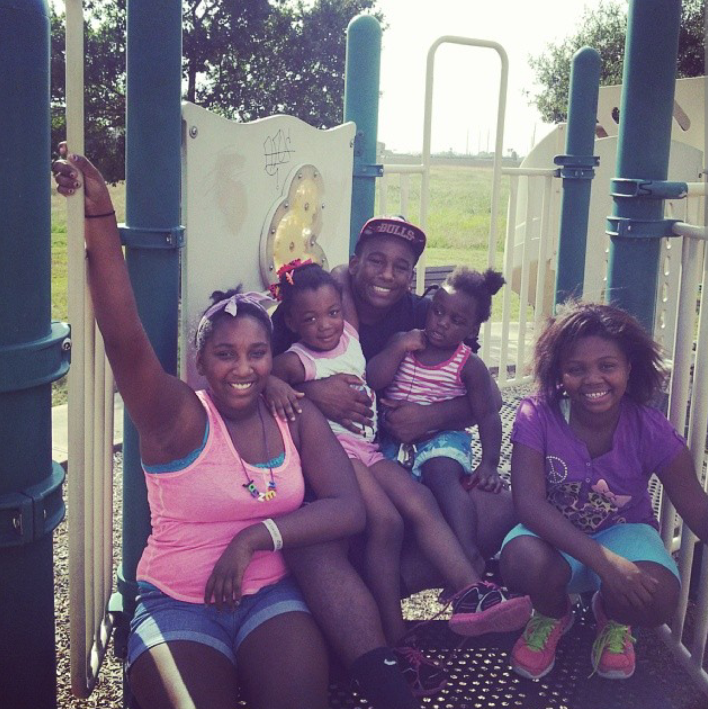 Photo by: James Fowler
After a long day at school, senior James Fowler, comes home to eight siblings, ages ranging from one to 13.
"I have to be a little on edge with so many siblings, but they brighten up my day," he said.
As the oldest Fowler feels a responsibility to look out for the younger siblings.
"As their big brother I have to give them the example of what a man is supposed to be like and how love is," He said. "I dedicate a lot of  my free time to them so they have not only my dad but me as someone to look up to."
Fowler said he wants to make his sisters feel special.
"One time my sister skinned her knee and it was small but instead of telling her to stop crying I made her feel as special as I could, I took her to Chuck E Cheese and we had a day," he said.
On Thursdays Fowler and his sisters spend time together.
"About a year ago my sister asked to paint my nails and I stupidly said yes and every Thursday since we either go shopping or we do make overs and watch Disney movies," he said.