Freedom from fear
November 20, 2014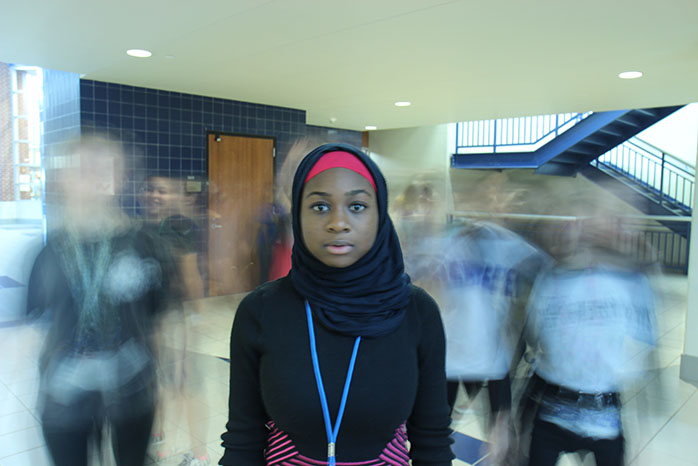 Photo by: Yearbook Courtesy
Leaving most of her family and personal belongings behind, Senior Aisha Odulaja left her home to flee from the Ebola virus spreading throughout Africa.
The Ebola virus forces many people to undergo many different changes. From losing loved ones to relocating places to live, it significantly impacts this world – specifically Odulaja.
"I did not want to leave, but I had to," Odulaja said. "My family is back home and I miss them."
Odulaja started school a week after she moved from Nigeria.
"It's really difficult here, and the school system is different, because it's hard looking for the classes," she said. "Most of the time, the teachers came to our classrooms [in Africa], but now I have to go to the teacher's class."
More than 80 percent of the population infected with Ebola ended with a fatality. One of Odulaja's neighbor died from the disease.
"Well it caused many people to die," she said. "It wasn't really in Nigeria, and not many people died there. It was getting to a high point that some did get infected and died."
Odulaja said life in Africa differed from American life, considering the ways people communicate. Sometimes they will not talk to an individual if they do not share common background.
"We have ethnic and people don't have equality there," she said. "If you are not in my personal group, we don't really talk and stuff since we are different."
Odulaja said she plans on graduating high school with enough credits to attend college.
"I plan on going back after I graduate from here," she said. "Maybe in a couple of years because of my family and stuff."