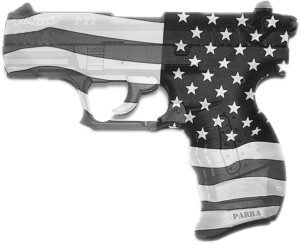 Story by: Andrea Anderson, Reporter

November 7, 2013
Passing laws allowing teachers to have guns in classrooms may be the only solution to ceasing violence in schools. When the founding fathers created the Second Amendment they did so out of the belief that arms in the hands of the citizens would allow them to take personal responsibility for society'...
Story by: Tyler Hooks, Entertainment Editor

March 28, 2013
An essay about the Constitution transformed into college funds for senior Farid Saemi. The essay started as an assignment by AP Government teacher Felicia Hayes. "I assigned an essay about the relevance of the Constitution today," Hayes said. "This essay topic was also the topic for this yea...