Story by: Mekenna Earnhart, Reporter

February 11, 2019
Cy Creek is holding the new Cy Fair Power Up Cafe for those students putting in the extra hours after school for tutorials, practice, or just students looking for a fresh meal after school. Free dinner will be provided starting on February 11 every Monday through Thursday from 3:15 to 4:30. All st...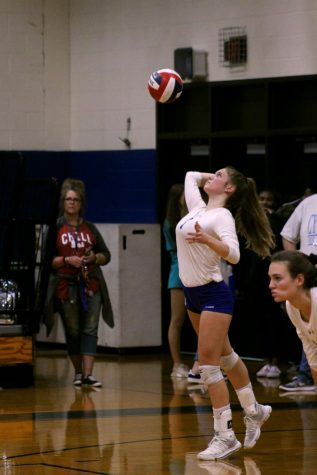 Story by: Mekenna Earnhart, Reporter

October 30, 2018
Cy Creek's Varsity Volleyball team is on the road to making Cougar history after beating Fair for the first time in 2 years with a score of 15 to 13 after five nail biting sets. Junior Varsity player Allie Evans-Brooks said she felt all eyes on her as she stepped up to serve the winning point f...