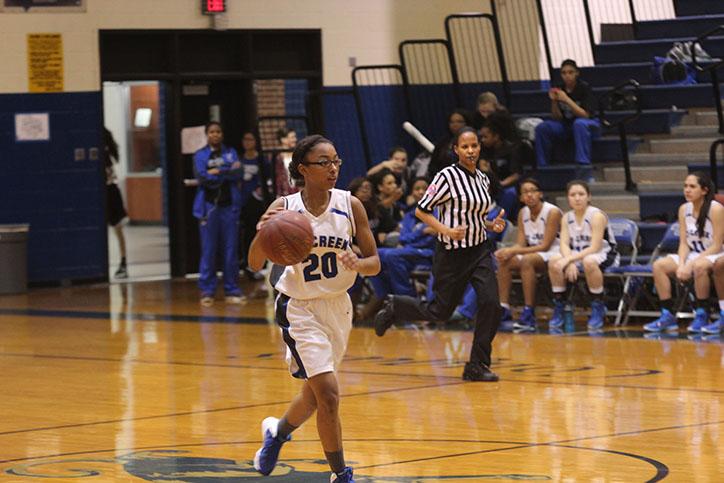 Ruth Deskins
Girls junior varsity basketball won against Cy-Fair Jan. 27 in a blowout home game with a score of 63 to 33.
The team stands at second place in the district, with seven wins and two losses. Coach Brittani Bailey attributed the win to strong teamwork and preparation, but described it as nothing out of the ordinary.
"They've been playing really well this season and just giving it their all and just going at it as a team," Bailey said.
Freshman point guard Adsenna Anderson sunk a last minute three-pointer, scoring as the third quarter buzzer rang. She accumulated 19 points over the course of the game.
"I felt kind of happy, because I felt like it was like the game-winning shot, like it's tied and you shoot it and then we win by one point," Anderson said. "I was really happy."