Announcements
Dear CFISD Community,
Our Board of Trustees approved a pivotal agenda item during the April 14 regular meeting that will revert the last day of school back to Thursday, June 5.
On Jan. 31, following two inclement weather days that closed schools, I wrote to you with our intention to designate one of the make-up days for Friday, June 6. This decision was made in order to comply with the Texas Education Agency's required number of instructional days.
We recently learned, however, of CFISD's eligibility to request an expedited waiver from the TEA allowing the district to conduct additional staff training in lieu of one day of student instruction.
Last night the Board unanimously approved this waiver as requested by the administration, thus designating Friday, June 6 as a student holiday and staff development day for all campus personnel.
Thank you for your patience as we work to align district policies with state law for the benefit of our students, staff and community.
Sincerely,
Mark Henry, Ed.D.
Superintendent of Schools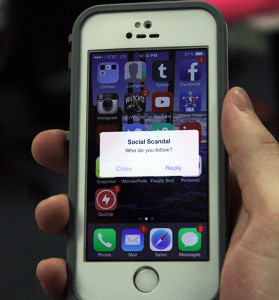 Story by: Chloe Trejo, Reporter
Friday night, a time when friends get together becomes a time when social media thrives. Instantly... Read More »
February 11, 2014 • 0 comments
February 11, 2014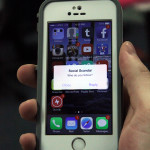 February 11, 2014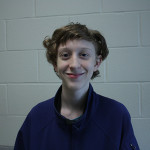 Student by day, website designer by night
February 6, 2014
View All »
Story by: Jessica Bott, Reporter
From cleats to rackets, touchdowns to aces, four football players make the junior varsity tennis... Read More »
March 13, 2014 • 0 comments
Varsity swim takes on districts
February 25, 2014
Swimming straight into national competition
February 11, 2014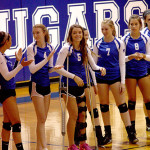 November 21, 2013
View All »
Story by: Chloe Trejo, Reporter
School wears down students, people destroy patience, classwork bleeds students dry, so here's some... Read More »
April 8, 2014 • 0 comments
April 3, 2014
April 1, 2014
March 25, 2014
View All »
Special Announcement
We're proud to announce our editors and managers for the Cougar Connection and Cougar Pride staffs for the 2014-2015 school year.
Connection
Editor in Chief: Colin Morris
Print Editor: Hala Khan
Online Editor: Rebekah Kish
Business Manager: Kristin Russell
Social Media Manager: Audrey Jones
Section Managers: Carlos Medina, Connor Seymour and Rosalind Williamson, Jessica Bott, Maci Smith, Chloe Trejo, Tyler Hooks, Audrey Jones and Taylor Trostle
Pride
Editor in Chief: Skylar Campbell
Photo Editor: Holly Hearn
Business/Sales Manager: Veronika Scheibler
Print News
Issue 5 of the Cougar Connection is set to be distributed at senior graduation, Saturday June 7th.
Cougar Catwalk
Fashion straight from the catwalk.
Story by: Samantha Casas
SNAP tickets go on sale April 21 for $20. A SNAP representative will have a booth set up at all lunches. Students can pay in cash or check, the senior and their date must... Read More »
April 17, 2014 • 0 comments
Administrators Trujillo and Wiley receive grants to attend REEP
April 14, 2014

Self-defense class in Large Commons April 9
April 7, 2014
Academy Night serves freshmen, sophomores
April 3, 2014
View All »
Story by: Colin Morris, Online Editor
A sense of urgency pulsates throughout the atmosphere as I stumble through the murky, shadow-infested... Read More »
March 25, 2014 • 0 comments
View All »