Announcements
One of our top UCTV students, Junior Paige Parker (Audio/Video Production III), has been accepted into the Cronkite Institute for High School Journalism program for the upcoming summer. She will be working in broadcast and digital journalism, which directly relates to her chosen career path. Paige is also the only Cy Creek student to win a coveted spot as a news anchor at CFISD's Channel 16 for three years in a row. Admission is very highly competitive.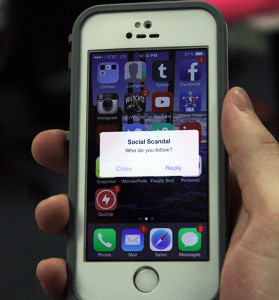 Story by: Chloe Trejo, Reporter
Friday night, a time when friends get together becomes a time when social media thrives. Instantly... Read More »
February 11, 2014 • 0 comments
February 11, 2014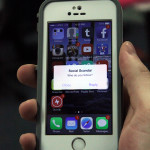 February 11, 2014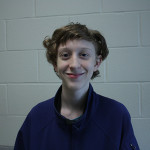 Student by day, website designer by night
February 6, 2014
View All »
Story by: Jessica Bott, Reporter
From cleats to rackets, touchdowns to aces, four football players make the junior varsity tennis... Read More »
March 13, 2014 • 0 comments
Varsity swim takes on districts
February 25, 2014
Swimming straight into national competition
February 11, 2014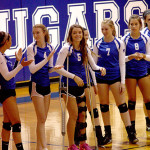 November 21, 2013
View All »
Story by: Chloe Trejo, Reporter
School wears down students, people destroy patience, classwork bleeds students dry, so here's some... Read More »
April 8, 2014 • 0 comments
April 3, 2014
April 1, 2014
March 25, 2014
View All »
Special Announcement
We're proud to announce our editors and managers for the Cougar Connection and Cougar Pride staffs for the 2014-2015 school year.
Connection
Editor in Chief: Colin Morris
Print Editor: Hala Khan
Online Editor: Rebekah Kish
Business Manager: Kristin Russell
Social Media Manager: Audrey Jones
Section Managers: Carlos Medina, Connor Seymour and Rosalind Williamson, Jessica Bott, Maci Smith, Chloe Trejo, Tyler Hooks, Audrey Jones and Taylor Trostle
Pride
Editor in Chief: Skylar Campbell
Photo Editor: Holly Hearn
Business/Sales Manager: Veronika Scheibler
Print News
Issue 5 of the Cougar Connection is set to be distributed at senior graduation, Saturday June 7th.
Cougar Catwalk
Fashion straight from the catwalk.
For the final issue of the year, the Cougar Connection will be doing a senior edition newspaper that will be passed out at graduation. If clubs and parents are interested,... Read More »
April 24, 2014 • 0 comments
April 17, 2014
Administrators Trujillo and Wiley receive grants to attend REEP
April 14, 2014

Self-defense class in Large Commons April 9
April 7, 2014
View All »
Upcoming Games
Click on any sport above to see a full schedule for that sport.